Stinger CB350F: Working On The Seat
Posted: May 25, 2017 by noahyamen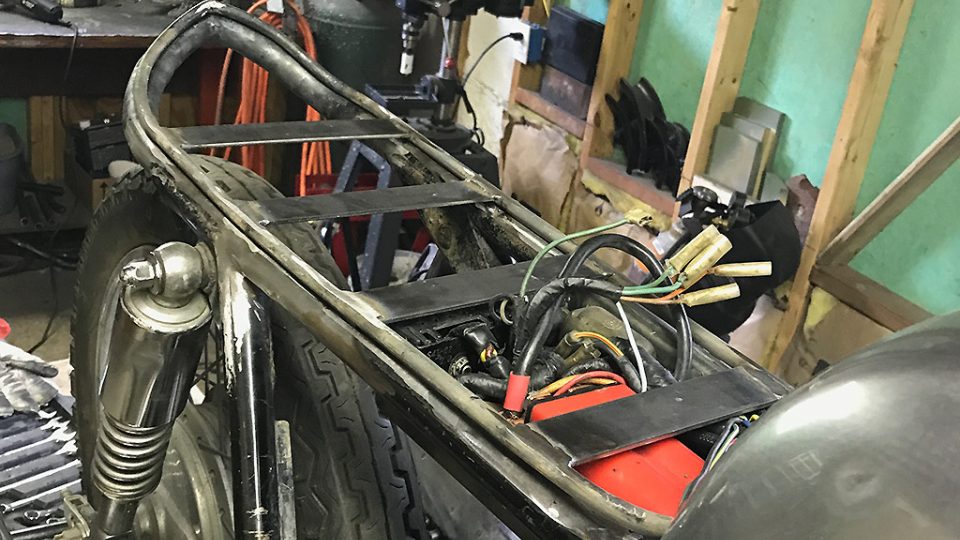 Now that the ignition and carb's are all set, I can get back to the fun cosmetic stuff. The other day I was able to whip up a nice base frame for the seat. Here you'll see the frame of the seat base is nice and contour to the frame and "stinger" tail. I've added 4 cross beams to stabilize and strengthen it as well. 
Before I can apply the sheet metal to the top of it, I need to make a couple of things. First is I need to build in a cross section of the bike frame for added support under the seat. And then build a latch and hinge mechanism for the seat base to connect with. 
After that, I can shape and weld sheet metal to the seat base frame, and then shape the seat foam before sending it off to an upholster. 
Photos