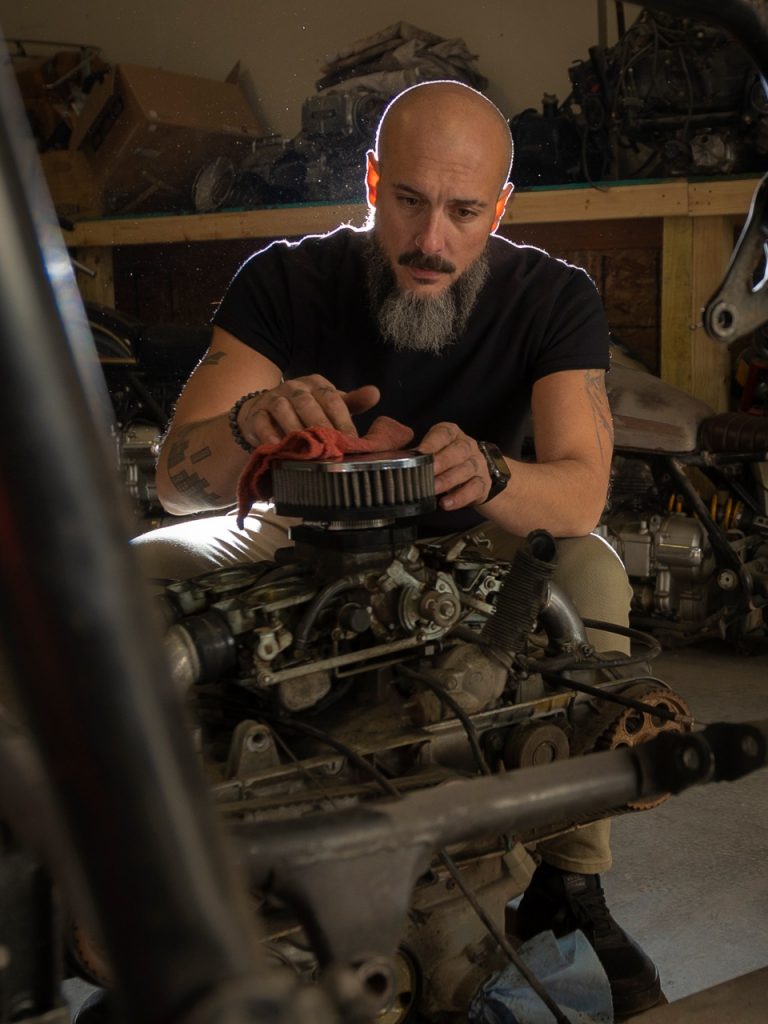 My name is Noah Yamen, and I've always had a passion for motorcycles. I've been putting together custom bikes and engineering new parts in my spare time, and I'm dedicated to channeling that passion into something that benefits fellow bike lovers.
My knack for detail and perfection are some of the few things my motorcycles symbolize. For me, perfection is priceless, and I make sure you get ONLY the best. A lot of people spend thousands to customize a bike only to end with up something common and cookie-cutter. I leave no stone unturned to craft something that reflects your personality. From top to bottom... everything is personalized to your needs.
Here are 3 of the services I offer, and they all have the same dedication poured into them as do my personal projects:
Motorcycles Builds
I don't just "build bikes". That wouldn't do it justice. This is and always has been a passion - I wouldn't still be doing it if that ever stopped being the case. There's a reason this company is called "One-Offs". Every bike you see is completely original and unique.
I never replicate or reuse anything I've designed from any other bike. You're never going to get any second-hand or sloppy work from One-Offs, but I do have a definitive and raw style that I associate with my One-Offs brand. You'll recognize your bike as a One-Offs bike, crafted at the hands by yours truly, but it won't look identical to any other bike. That's my promise. Minimalist designs and gritty, raw imagery is my style, but I will rework and re-engineer any and every bike which comes my way.
Custom Motorcycle Parts
One-Offs isn't just a company that redesigns motorcycles; I redesign the very ESSENCE of those bikes and reimagine individual components. You'll be getting something which doesn't exist anywhere else on any other bike, and that's a guarantee. Creativity is the key here, but I'm always happy to meet specific requests. This is YOUR custom bike, at the end of the day.
Used Motorcycle Parts
Being a true motorcycle lover, I also keep an inventory of used parts. If you are looking for reliable used-parts, I would love to help you find one that suits your needs. Being bold and creative doesn't always mean using "new" stuff; check out the used parts section and you might find something you need!